21.08.23
UP THERE × Padmore & Barnes
We're excited to share our collaboration with Irish footwear manufacturer Padmore & Barnes. Together we made exclusive editions of Padmore's most iconic styles inspired by a love of '90s rap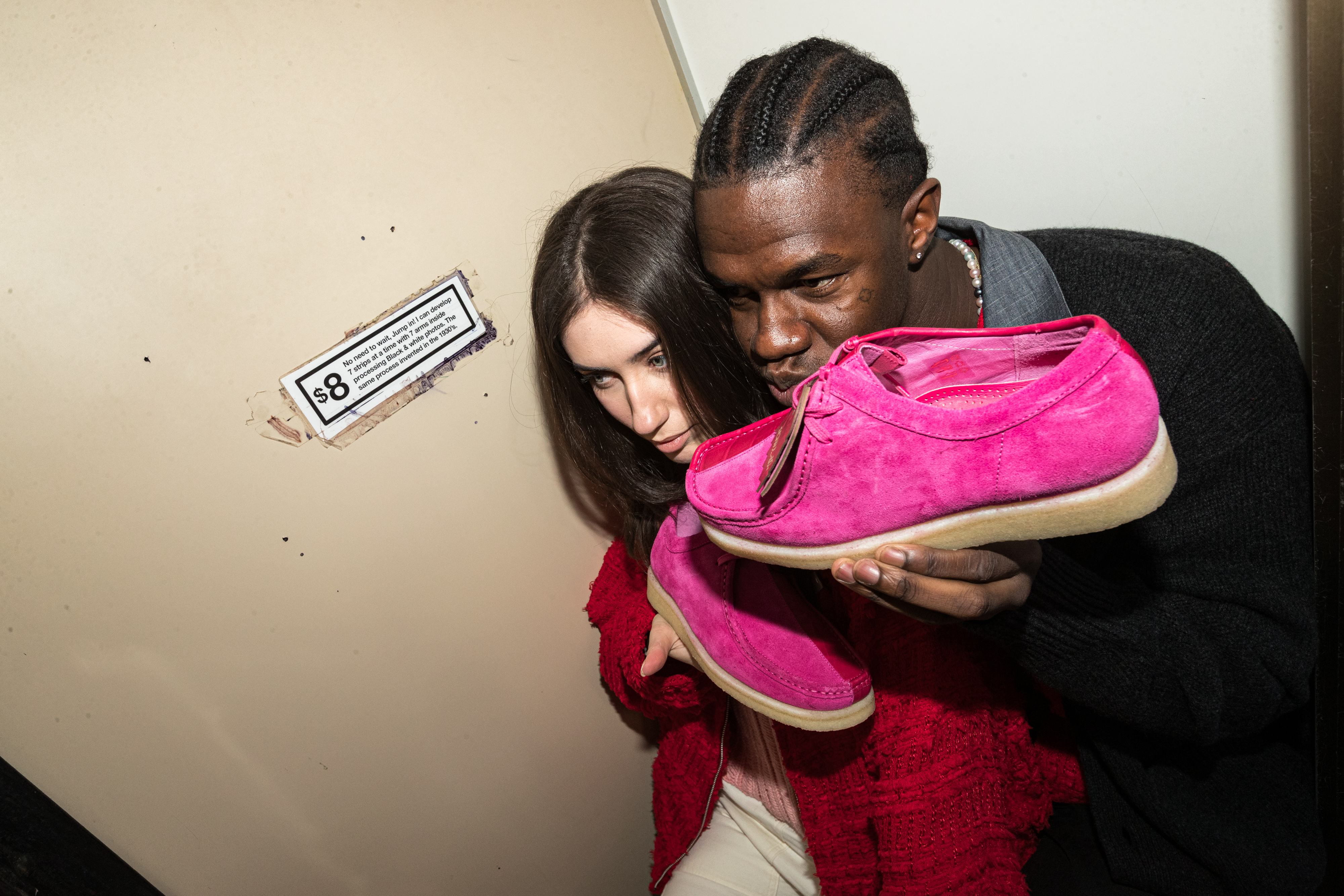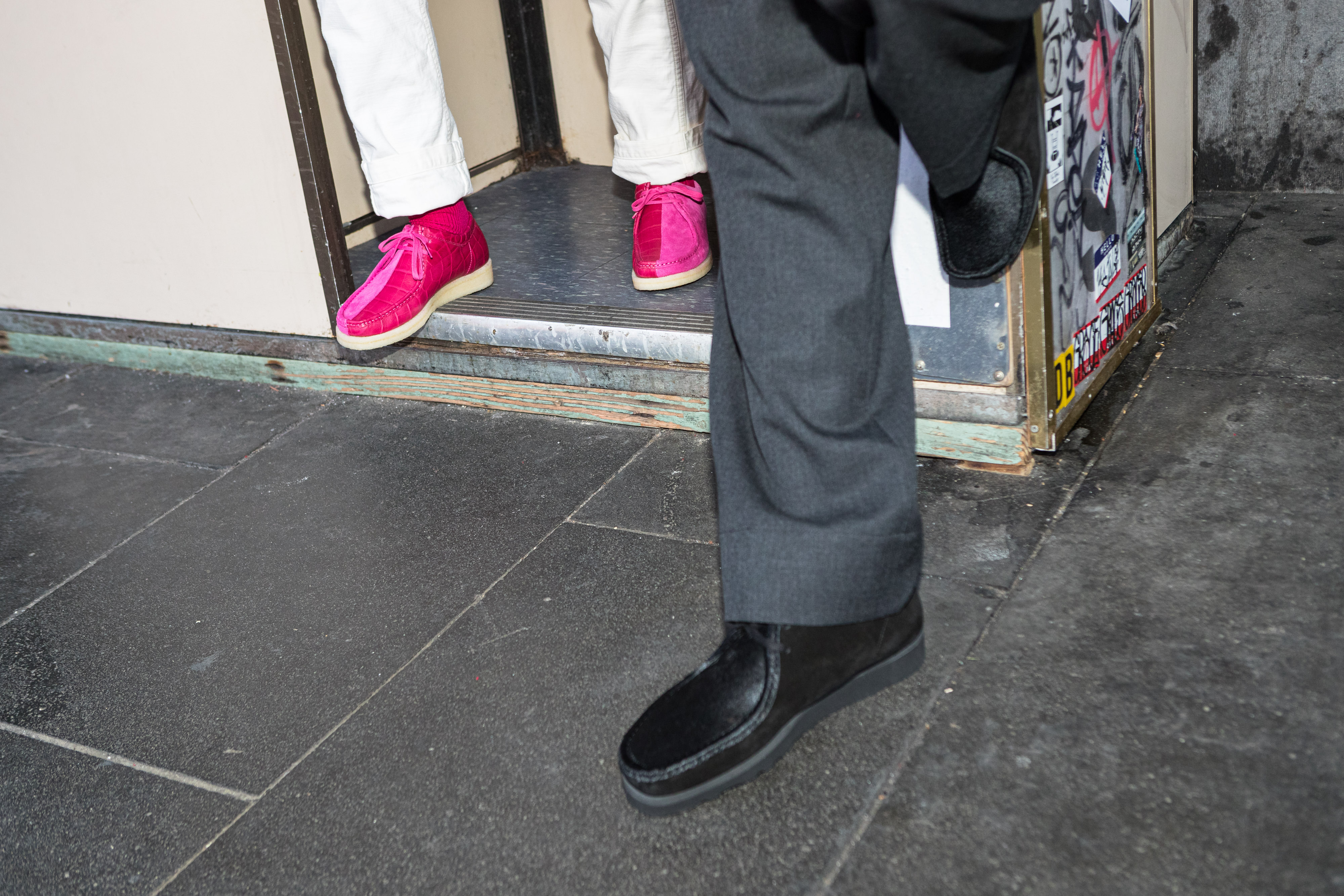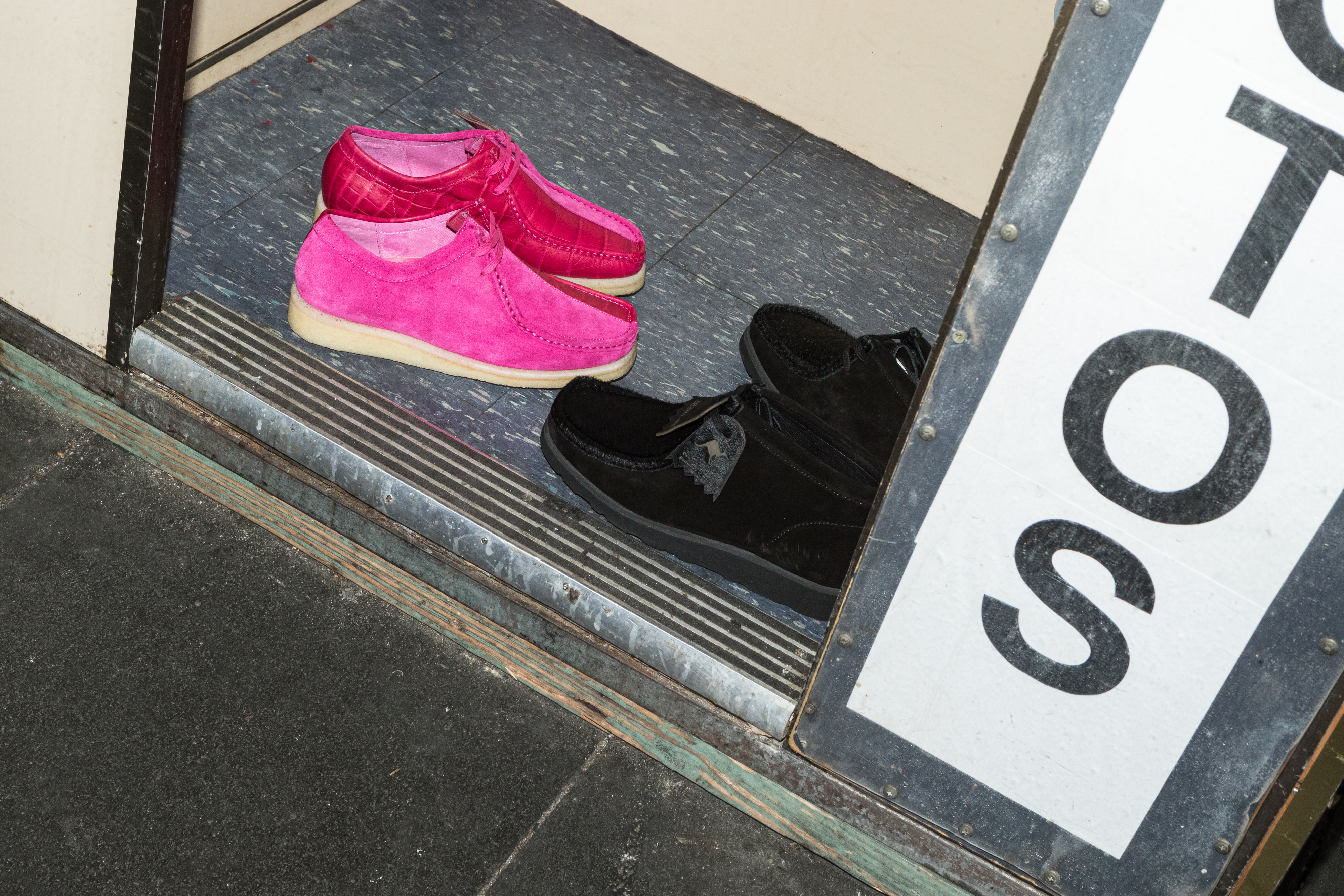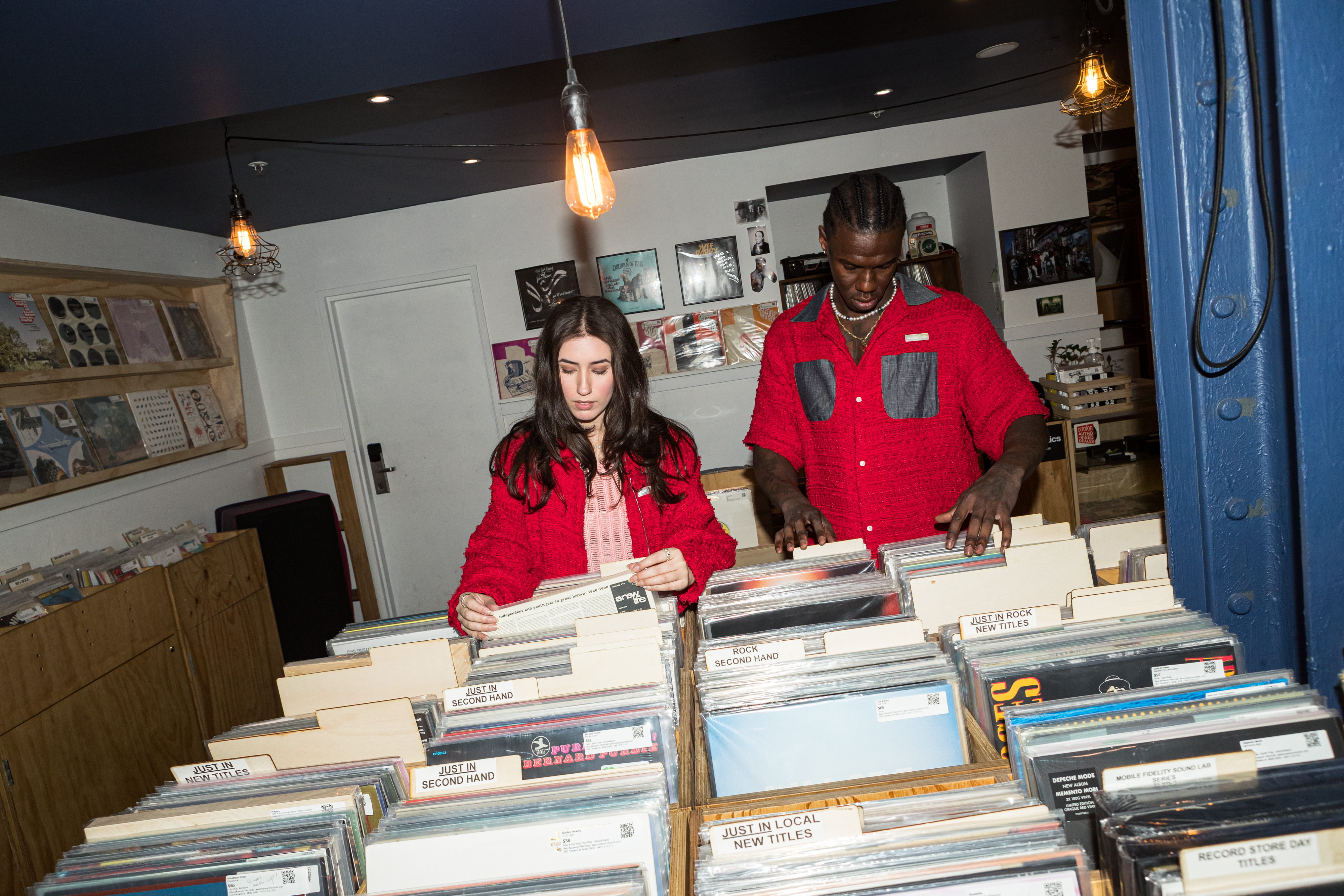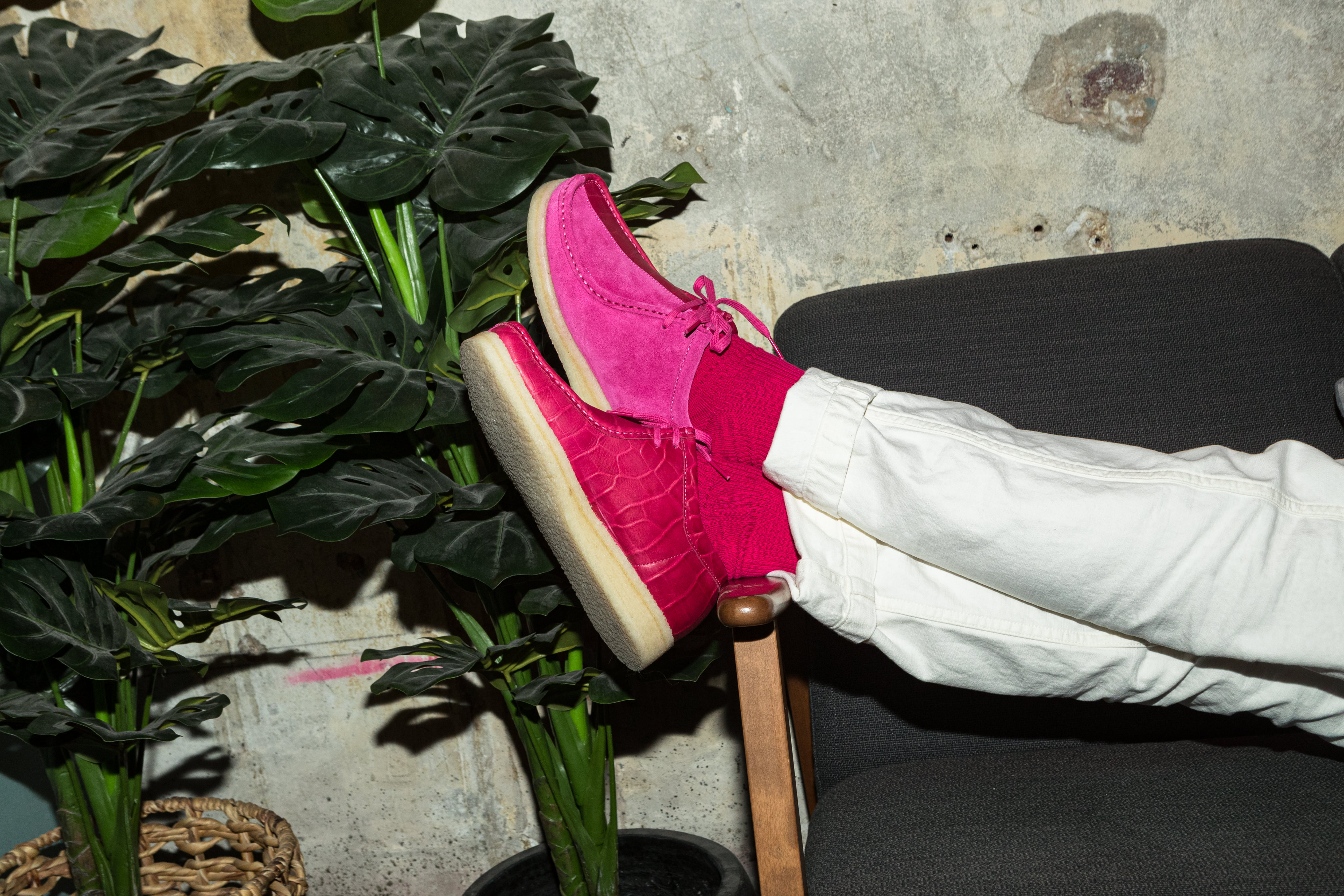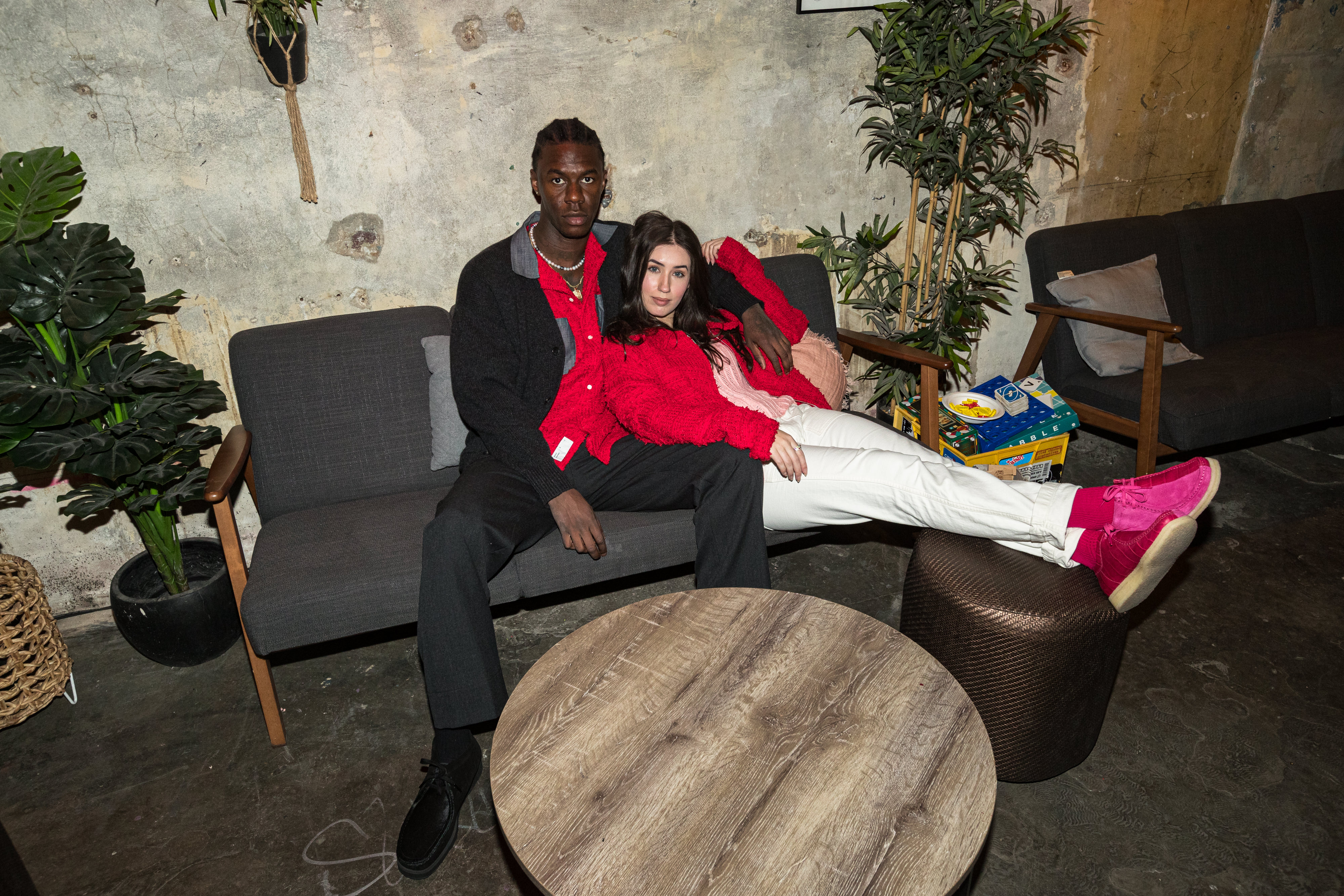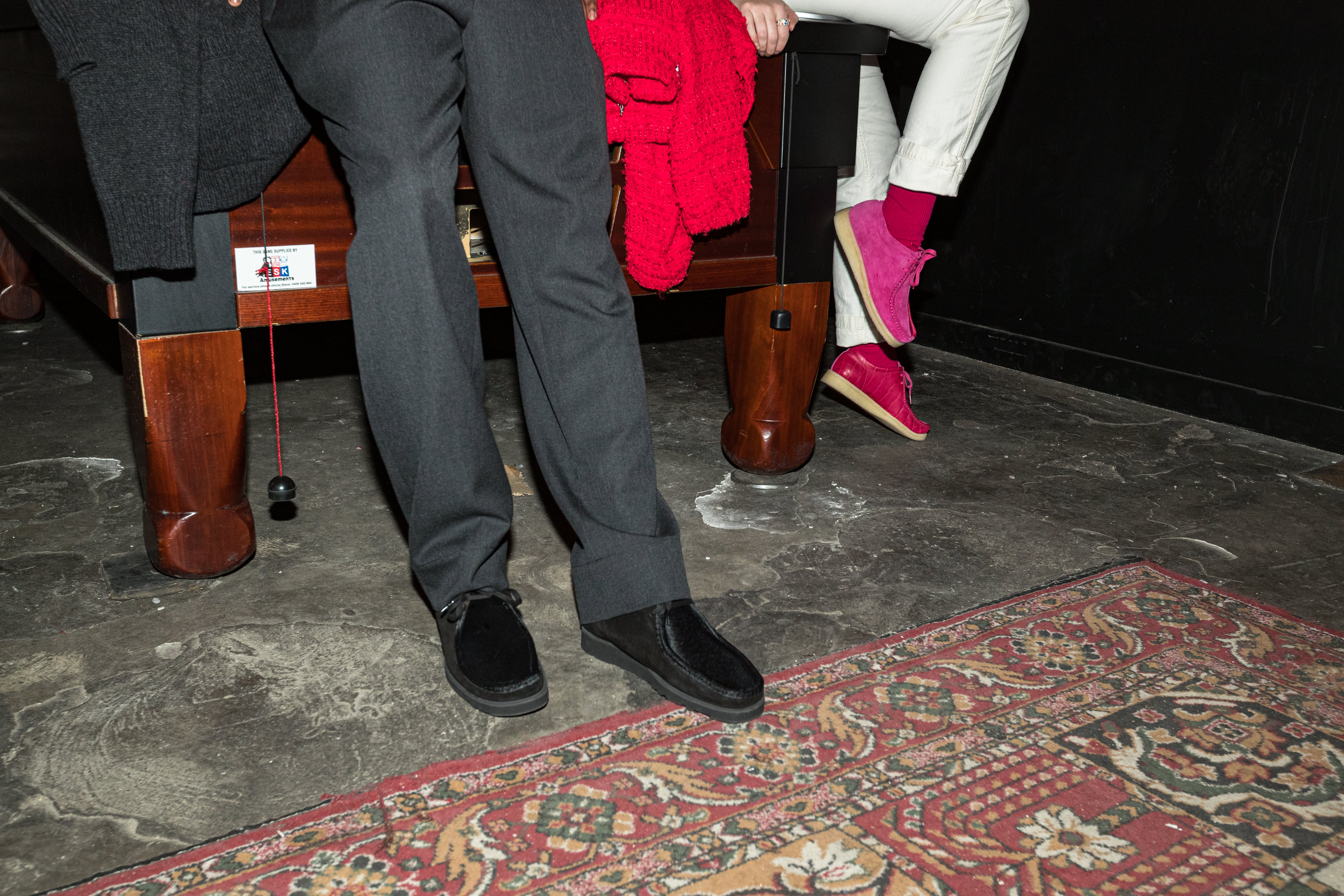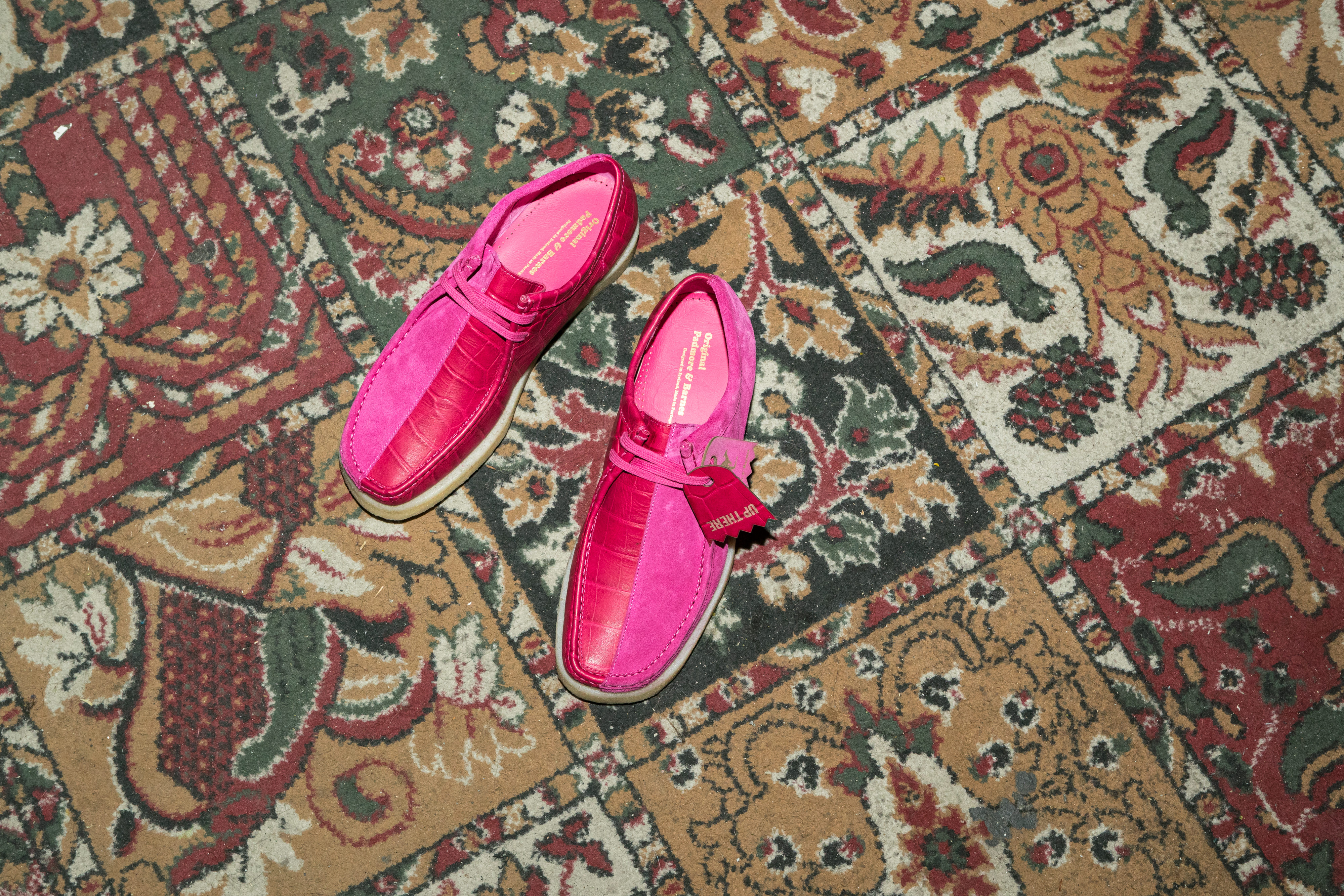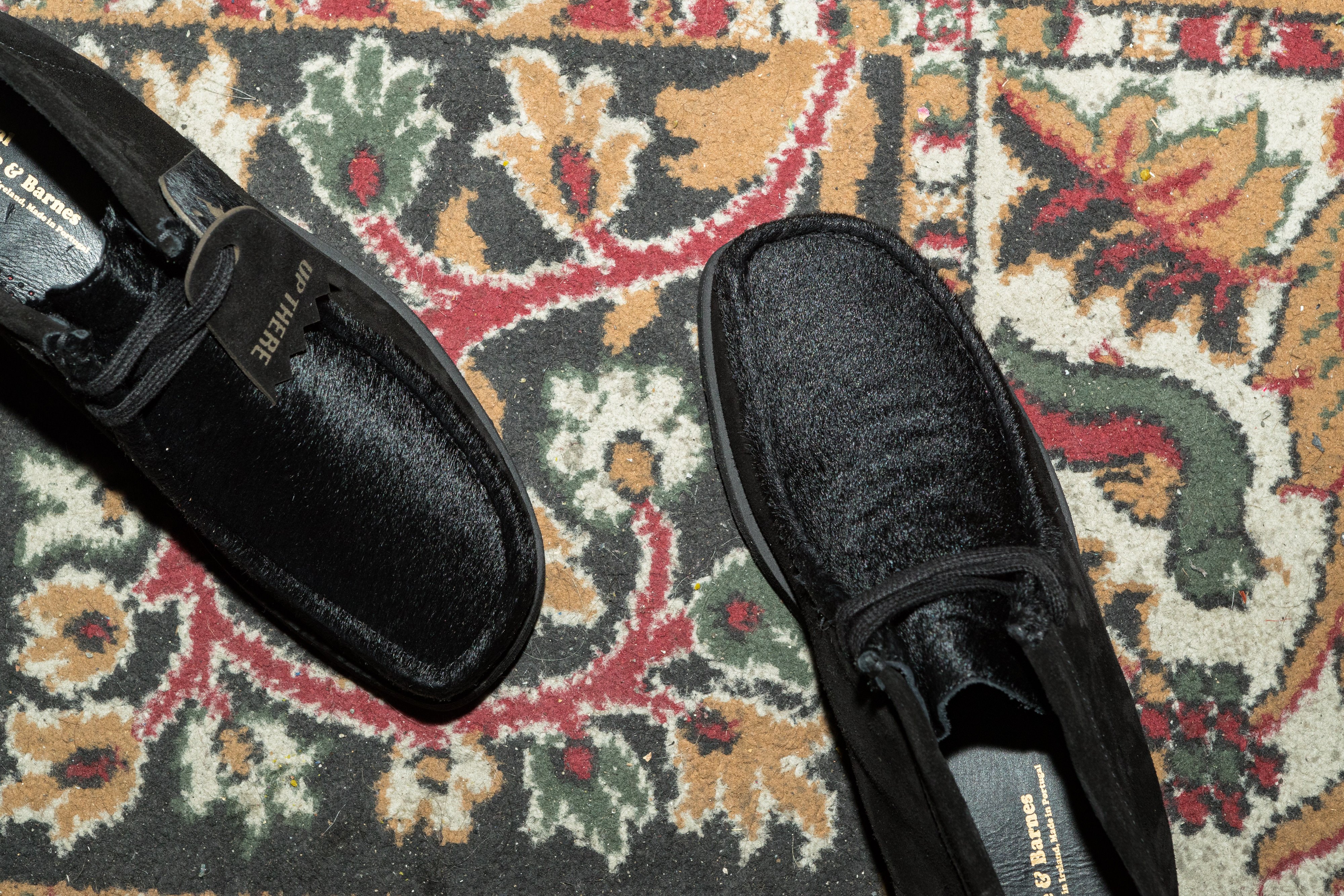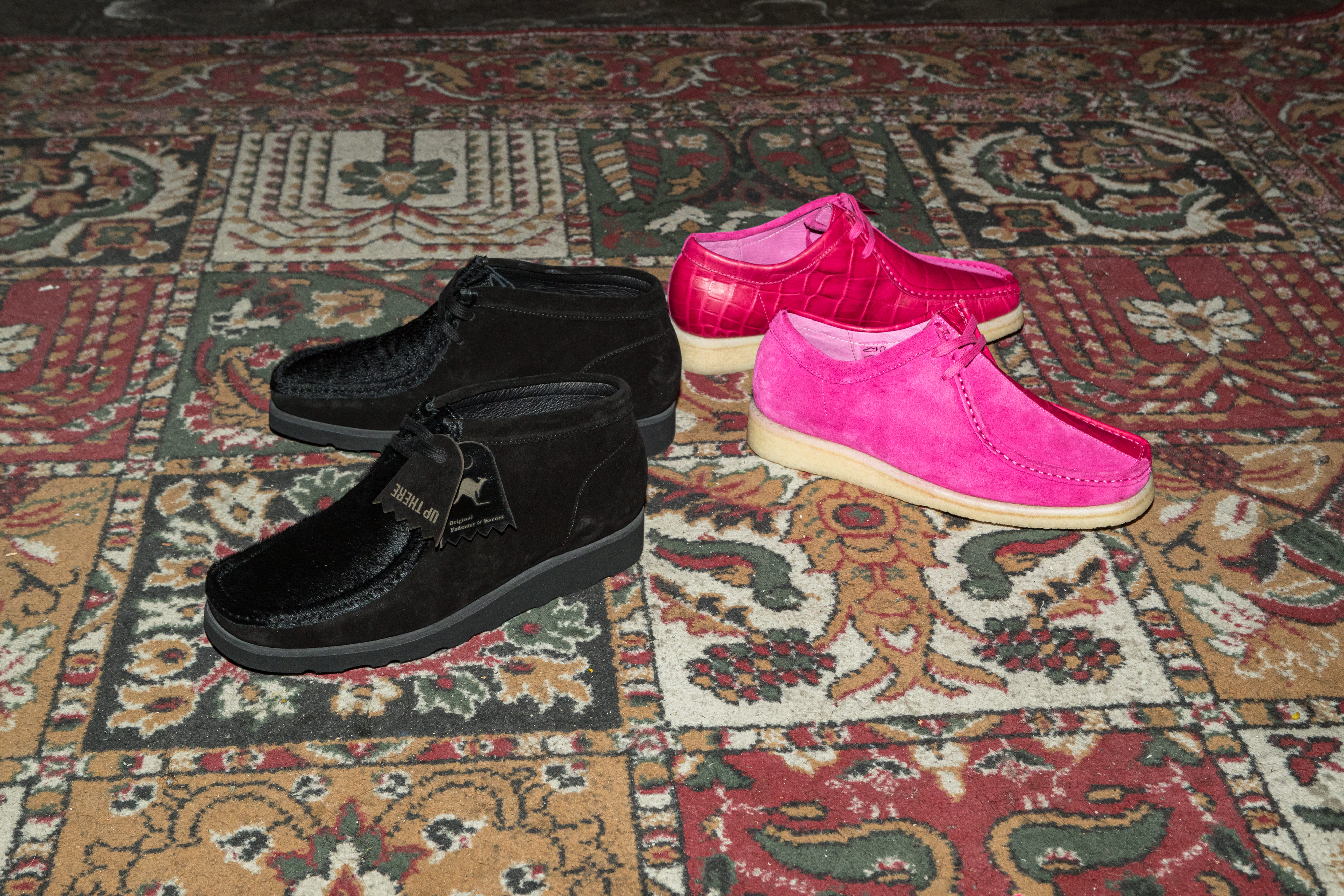 We're excited to share our collaboration with Irish footwear manufacturer Padmore & Barnes. Together we made exclusive editions of Padmore's most iconic styles — the P204 and P404 Boot. Inspired by a love of '90s rap, we pulled cues from the iconic styles rocked by some of the best musicians out of NYC.
→ P204 × UP THERE – FUCHSIA
The main inspiration for the pink P204 came from Ghostface Killah's debut solo album Ironman. The cover sees Ghostface with fellow Wu-Tang members Raekwon the Chef and Cappadonna in the lab cooking-up his signature two-tone Wallabees. We decided to put our own twist on the recipe – instead of splitting colours we split materials. Finished in bright fuchsia, the outer is a buttery suede whilst the medial is cut from croc-embossed leather.
→ P404 × UP THERE – BLACK
As the Yin to our fuchsia fantastic P204's Yang, the UP THERE P404 boot shares the same material-mixing ethos, executed in a more subtle way.
Rich black suede forms the bulk of the upper, with the hand-stitched vamp finished in a black pony hair. We gave the classic plantation crepe sole the flick, swapping a blacked-out Vibram® Christy in its place. By using a Christy we kept the same wedge shape, gained some wet weather traction and dropped a bunch of weight.
→ LOOK BOOK
For the shoot, we wanted to spotlight two iconic Melbourne locations: the Flinders St photo booth and Wax Museum Records.
Founded over 50 years ago, the Flinders St Photo Booth is an original Melbourne icon. Owned and run by 90 year old Alan Adler, the Flinders St location is the last of the 16 booths Alan once operated across the entire city. Saved from demolition by local petitions in 2018, the booth survives as one of the last chemically processed film photobooths in the country.
Wax Museum Records has been a Melbourne institution for 17 years. Across a record store, label and events they have represented the city's soulful underground; a pillar of the local music community and trusted beat makers. The shop has been at the forefront of the modern music trends from jazz and soul through to hip-hop, beats and club culture, stocking a wide range of new and lost treasures.
→ RELEASE DETAILS
The UP THERE × Padmore & Barnes collection will release exclusively at UP THERE Saturday, August 26 at 10am in-store and 11am (AEST) online.