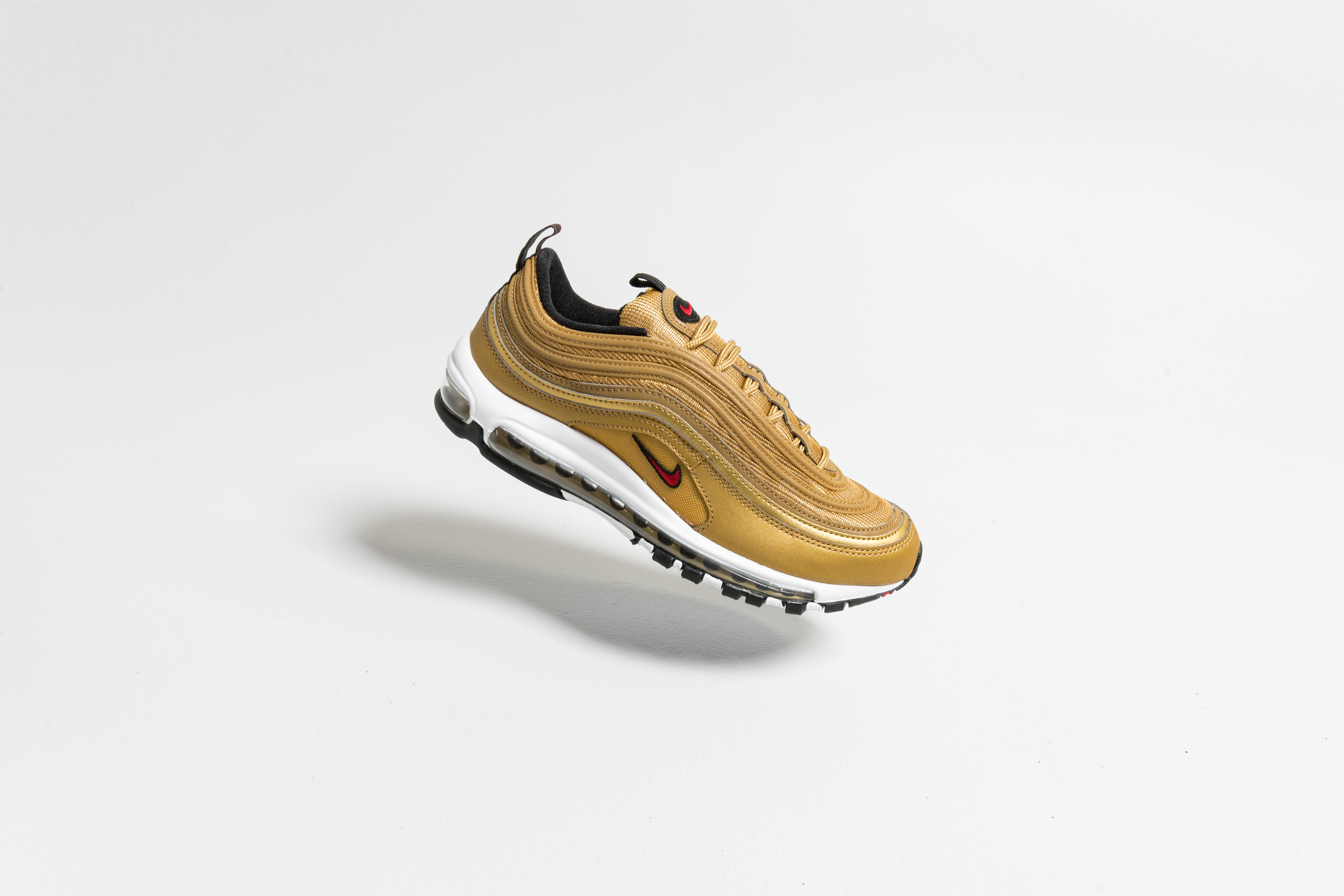 Just like a Silver Bullet – only GOLD.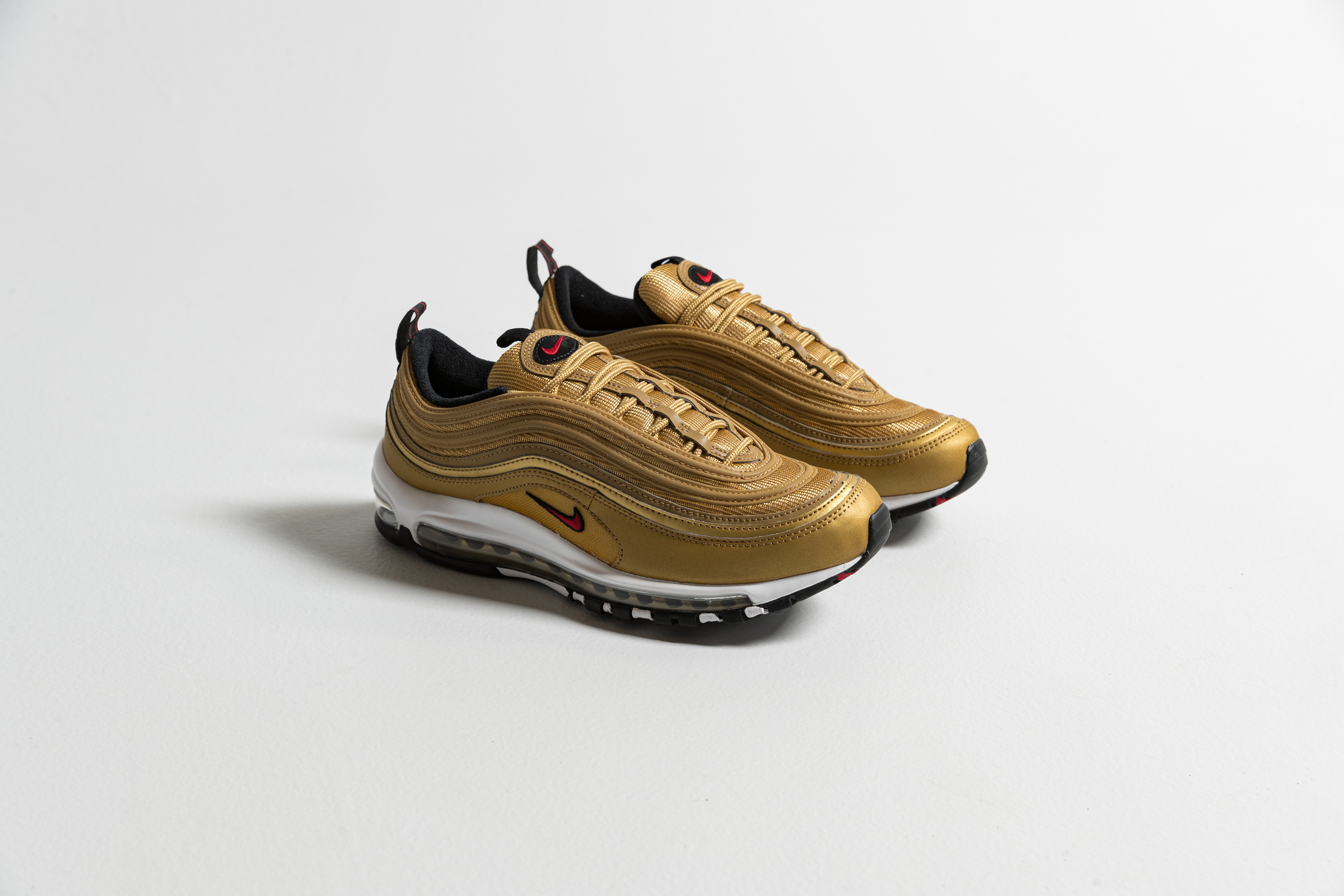 All the hallmarks of Christian Tresser's iconic design remain.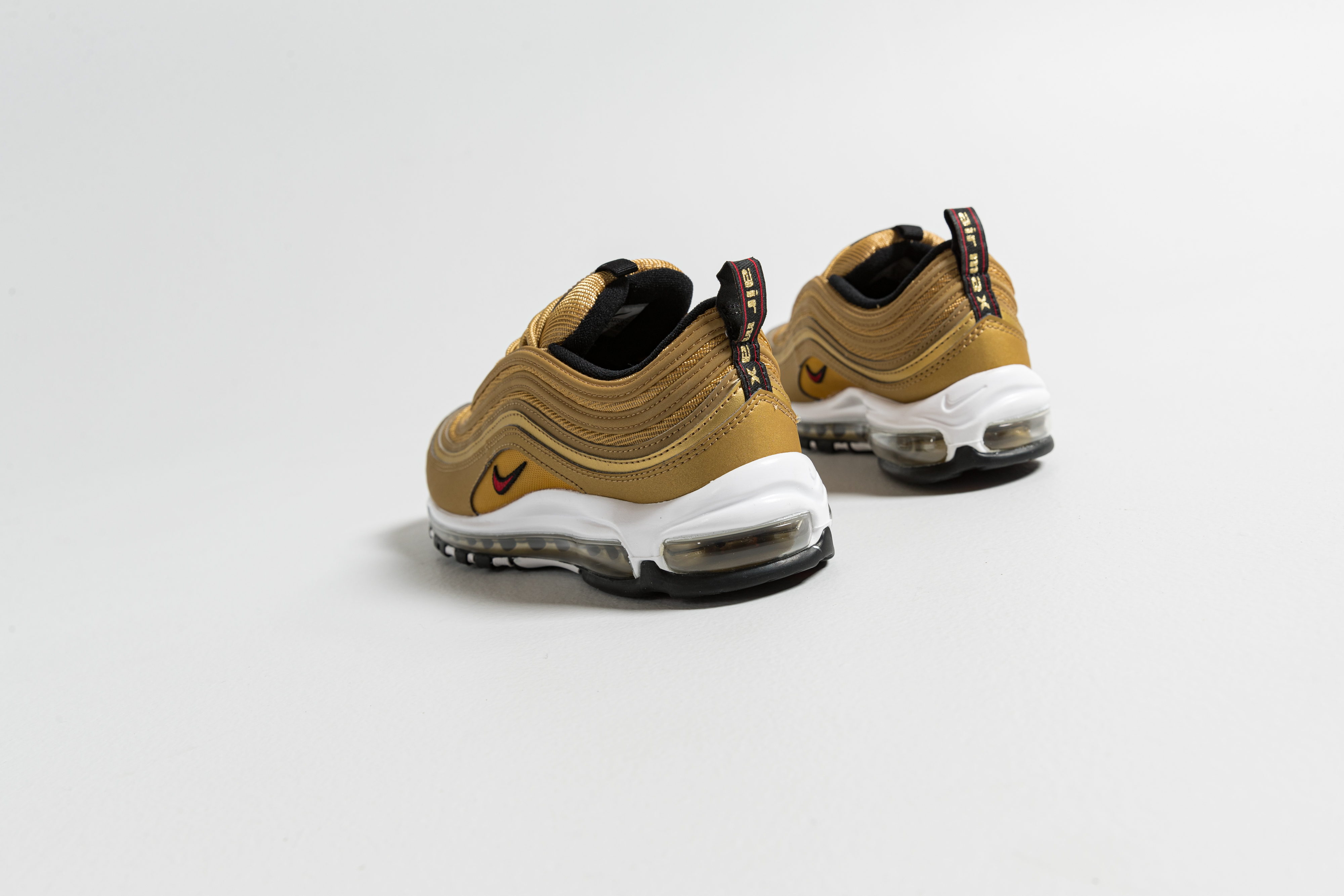 That full-length Air bubble still looks good, even after 25 years.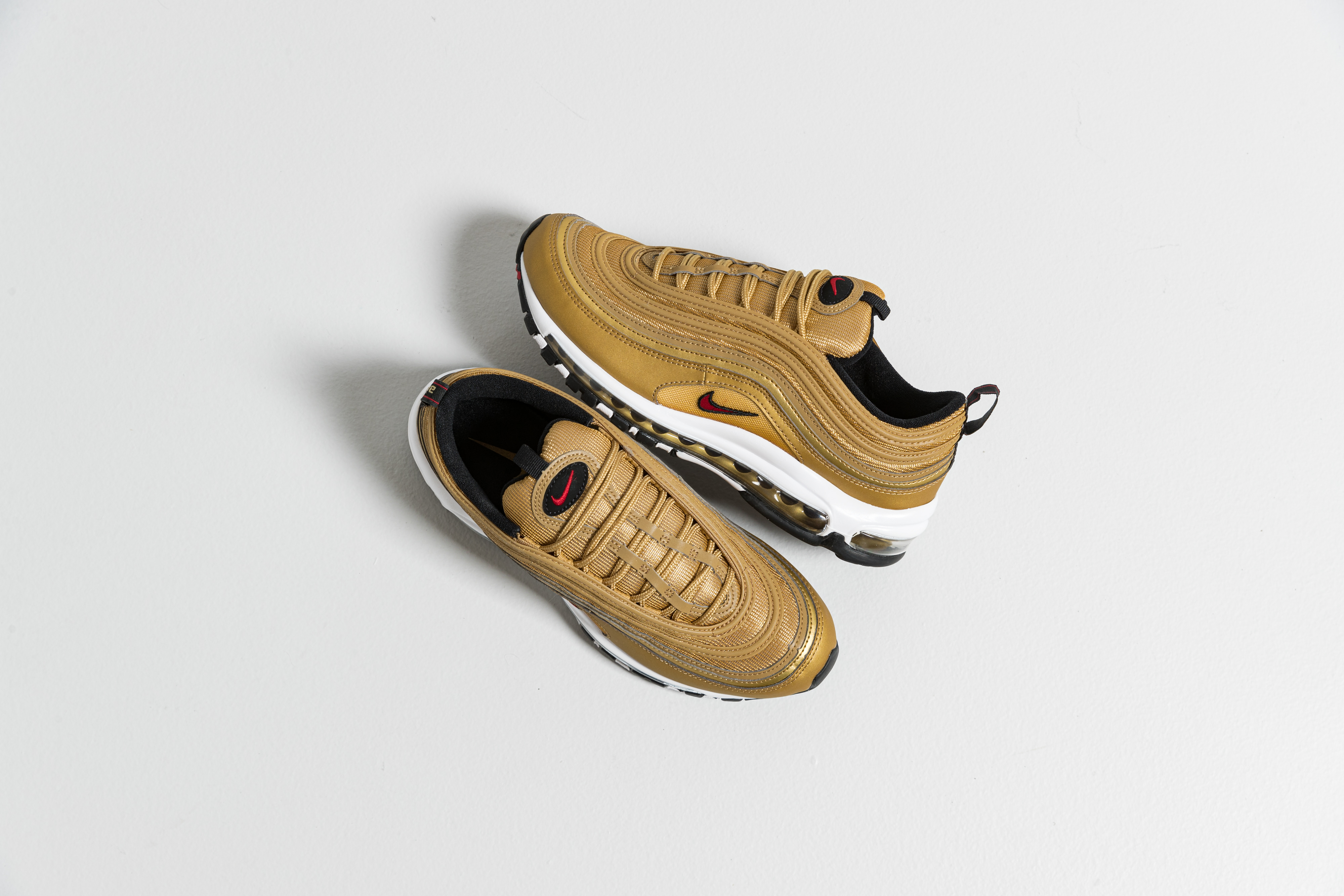 The perfect shoe for Bond villian Goldfinger to wear on his Goldfeet.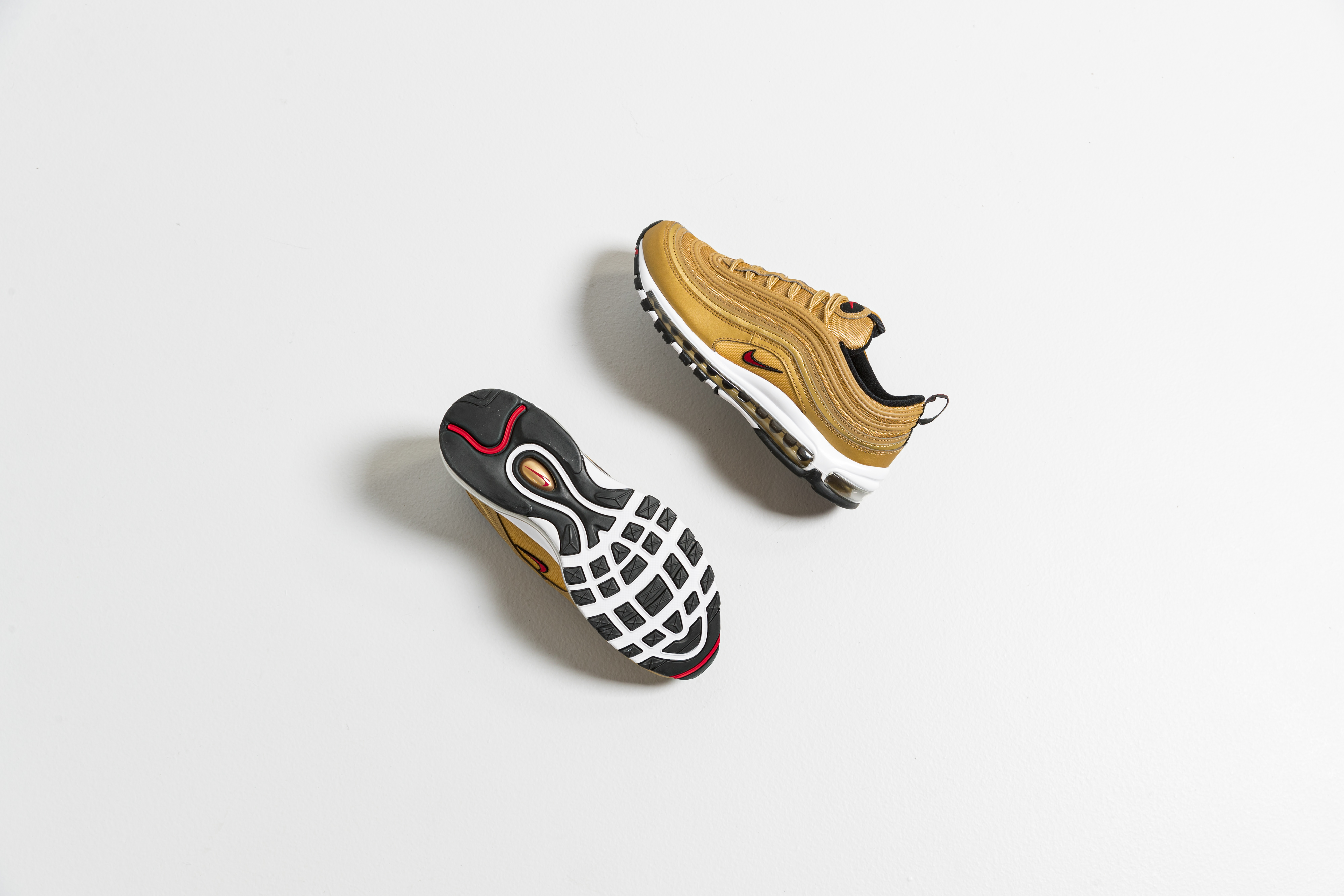 Those soles won't be staying that clean for long...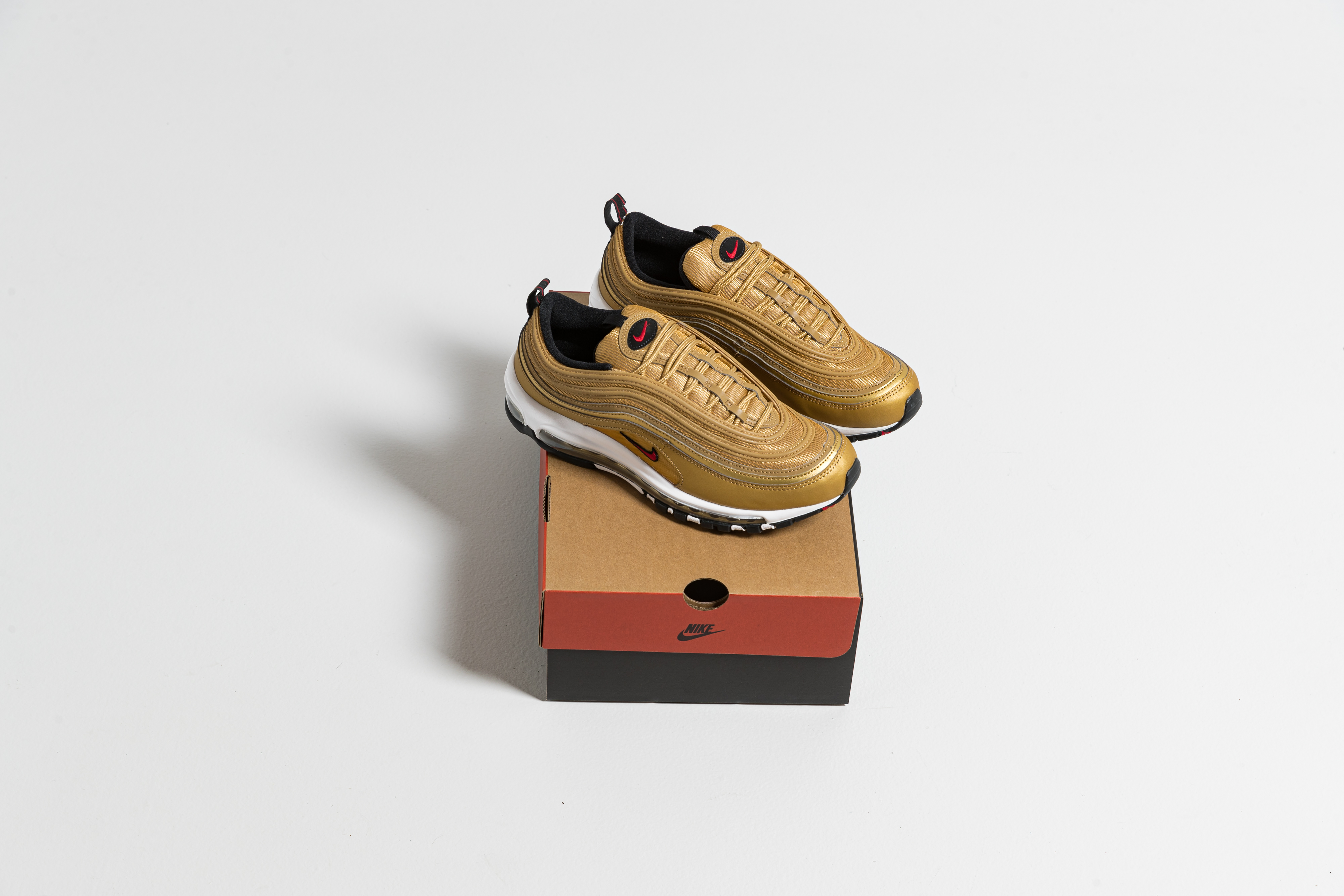 The throwback '90s box is a nice added touch.