22.11.22
Capturing a Feeling – 4SDesigns
The
 brainchild, passion project and life's work of Angelo Urrutia – all wrapped-up into a menswear brand with unbelievable levels of detail and luxury.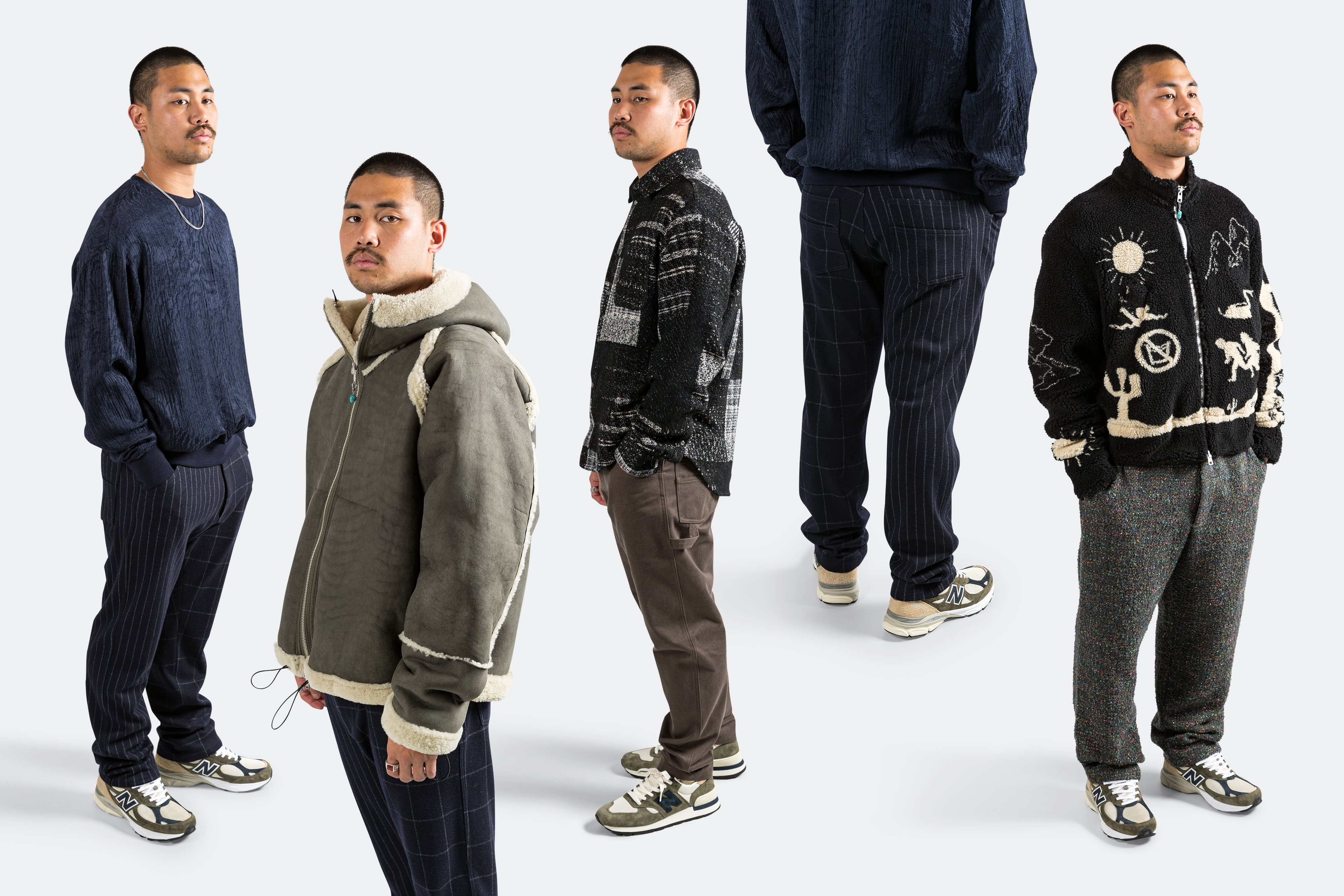 The label 4SDesigns is the brainchild, passion project and life's work of Angelo Urrutia. It seems hyperbolic to lay such claims on a clothing brand, but if you've ever listened to the way Angelo talks about 4SD then you may understand how this is anything but exaggeration. One thing that often comes up in conversation is his goal to capture the feeling of luxury. Indeed in a world where nothing is new and everyone has opinions on what is real fashion, the tactile experience of luxury is still powerful. When you handle a fabric from 4SDesigns or cast your eyes over the intricate tailoring and details – you understand that this is luxury.
Angelo embarked on his solo project after years under the Nepenthes umbrella – namely at Engineered Garments. As fate would have it, Angelo's first season launched just as COVID-19 decided to shut the world down. Great start then...
Nevertheless Angelo and 4SD pushed forward, through considerable difficulty and inconvenience caused not exclusively by his passion for hands-on design and unrelenting demand for perfection. Now, a few years later we are happy to say we've been there along the way to see the brand come to where it is now. As 4SDesigns evolves and matures, it is starting to become more and more appreciated – something it has been missing outside of industry insiders who are flawed with the craftsmanship and depth of idea in each garment.
For us, every time we see a range from 4SD there's a wave of awe. Few brands can pack the same level of detail and skill into each and every time. When the season delivery arrives, it's the same story all over again – such is the nature of working retail. So indeed we could wax lyrical about each and every item from this latest drop – that's what the product captions are for – but instead, let's focus on one single item that is possibly the best encapsulation of the 4SD story...
The Frontera Fleece Bomber is the quintessential 4SDesigns item. The deep pile fleece of this jacket is emblazoned with jacquard woven graphics from various street signs along the Mexico/US border. They warn people of the dangers associated with crossing the border. From dangerous desert, wilderness, rough waters, non-potable water and traffic – these images are meant to discourage those hoping to make the journey illegally.
For Urrutia, this rings true to his experience as a child. Angelo's mother made this very journey with her son, brother and niece – fleeing to the US as refugees of the American-funded civil war in El Salvador. To Angelo, the images on this fleece represent the sacrifice and hardships through which his mother endured in order for her family to live a better life. It's this level of connection and storytelling which makes 4SD garments truly incredible.
To gain even more insight on Angelo's process, you can listen to this great episode of the Blamo! Podcast to get inspired.